About Salopian Books
Salopian Books is a specialist online bookseller supplying high quality used and second-hand books.
We are absolutely committed to the highest levels of online customer service.
Salopian Books is based a few miles north of the picturesque town of Shrewsbury, the county town of Shropshire, and we have more than 10,000 general used and second-hand books currently in stock and available on this site for you to browse or search.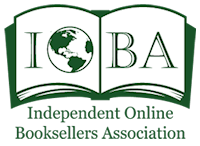 Salopian Books is also a Member of the IOBA (Independent Online Booksellers Association) - an international organisation committed to continually raising standards in online bookselling - www.ioba.org
And, for any budding booksellers out there, a few years ago I wrote an article for the IOBA Standard - IOBA's online journal - with some handy(-ish) hints and tips on how to get started in the bookselling business. The article can be found at www.ioba.org/standard/categories/summer-2012-vol-xi-no-1/page/6/
If you have any queries about the article, or absolutely anything else, then I can be contacted at salopianbooks@hotmail.co.uk and am more than happy to answer any questions you might have ...